Book Chat adds another dimension to the reading experience by allowing children to collaborate with their peers about what they're reading. With LightHouse Reader every book can have a public chat for every grade level. In these chats children can ask questions, link to text within the book, express themselves with fun emojis, engage in an existing discussion, or start one of their own.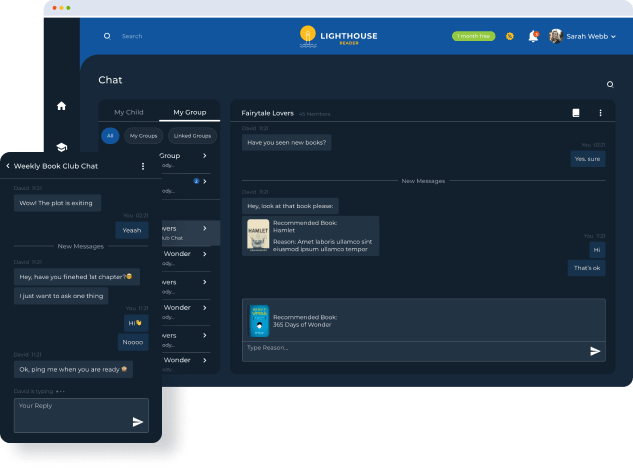 Book Chats pique a child's curiosity by allowing them to view the existing chats on any book that is available for them to read (within the parameters set by parents). But they cannot actually participate in a chat or start one of their own until they have read at least 10 percent of a book. This motivates children to actually jump in and start reading so that they can join the discussion. In addition to chatting publicly with their peers, children can also engage in chats one-on-one with their parents or their entire family.
Because parental control and supervision is of paramount importance, with LightHouse Reader a parent can choose the grade or range of grades a child can chat with or even if they participate at all. Additionally, a parent can view any chat their child is in at any time and remove them if they wish.